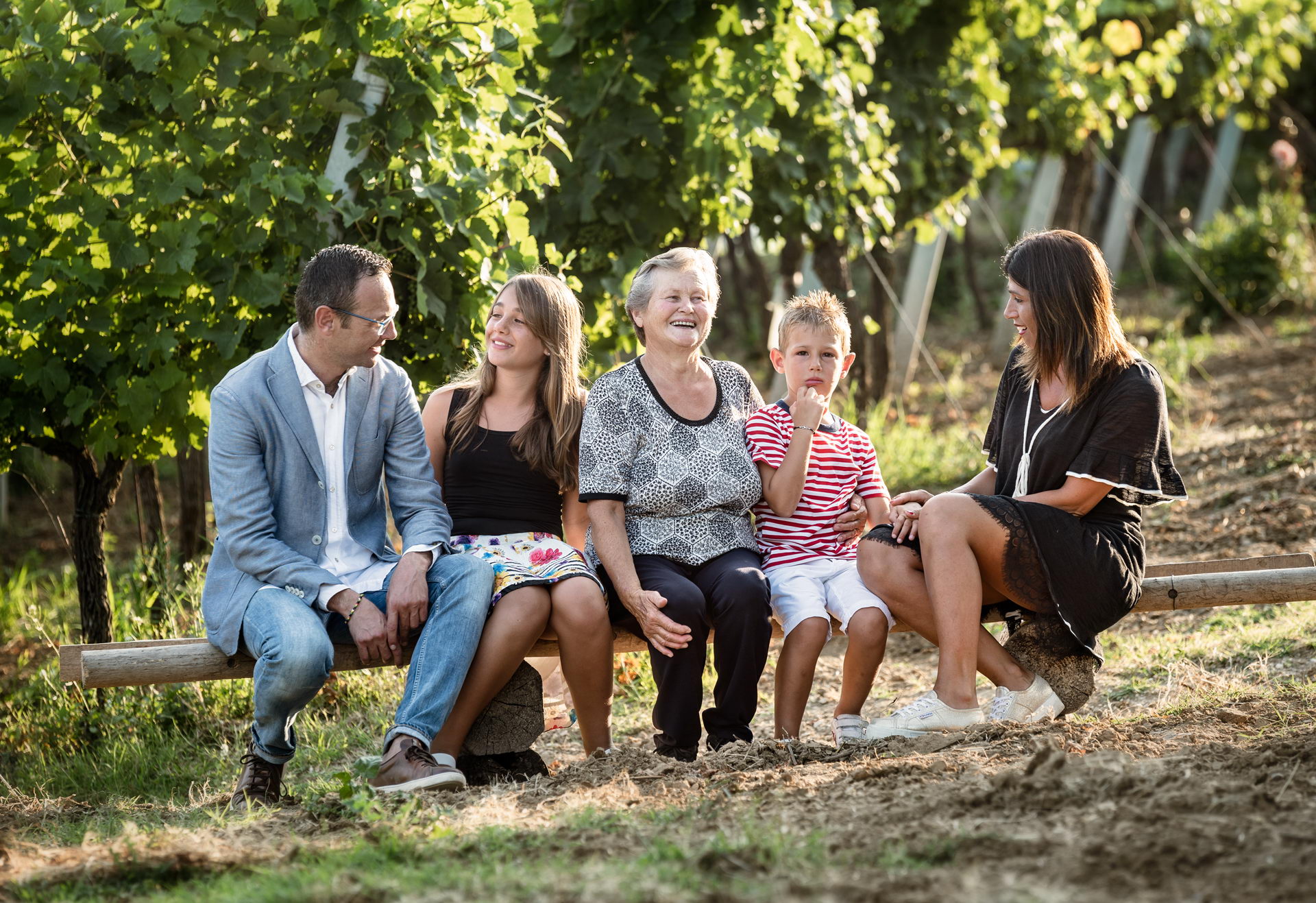 Historical Winemakers in Val Menocchia
We are a family of long-time experienced winemakers in Val Menocchia, where the marriage of vines and soil has lasted for centuries.
This is where the winemaker's experience can bring out the grapes' unique character that microclimate and terroir lend to our vineyards day after day.
Val Menocchia is an enchanted place, where among these harmonious and wild hills, you will forget to be not too far from the coast. The amphitheatre where Emanuele's vineyards are located is breath-taking, and is a key ingredient of the magic formula for the harmony of its wines, thanks to great day-to-night temperature variations arising from the combination between daytime sea breezes and winds coming from Sibillini Mountains.